---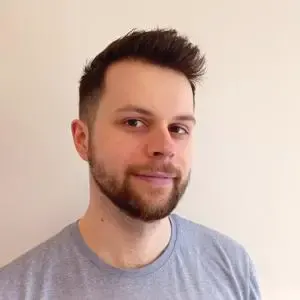 Hey, I'm Conor and I created and run roundtable audio!
Through roundtable audio, I'll provide you with helpful info, how-tos, and reviews on everything I know about musical instruments, production, and equipment that I actually use.
You can find me on the below socials:
About the website
Roundtable audio was created in 2020 by me, Conor Tompkins, as a way to share everything that I've learned in my 15+ years of music making and music production.
My aim is to continue to build up roundtable audio to be one of the internet's top independent resources on music and music production!
To help with this, I've made 4 policies that I've stuck to with roundtable audio:
Keep it useful: All articles and videos will contain original, useful information that's based on my own personal, hands-on experiences.
Keep it original: My articles will contain original images, videos, or audio to make my content as useful as possible.
Keep it honest: Any product recommendations or reviews will be of products that I own/have owned and will be my honest opinion (check out my affiliate disclosure for more info).
Keep it accessible: This website is for everyone. So, all articles will be written in plain English and structured in a way that's accessible and everyone can understand.
At the end of the day, it's my mission to give you the information that you came here to get in a way that you can learn from, understand, and trust!
You can also find me on YouTube, and occasionally answering questions on Reddit. You can also get in touch with me directly at: [email protected]