Hanging your guitar on a wall is a great way to both store and display your precious instrument. Keeping it off the floor not only frees up space, but also reduces the chances of it getting bashed or knocked over by passers by. 
Installing a guitar wall hanger is a straightforward DIY project that can be undertaken by anyone confident enough with a drill. 
I've written this guide with easy to follow, step-by-step instructions that will give you all the know-how and tips that you need to successfully hang your guitar on a wall.
Affiliate disclaimer:

This page contains affiliate links for products that I've tried and tested. As an Amazon Associate I earn from qualifying purchases at no additional cost to you.

Learn more here

.
Getting started
Before installing your wall-mount, you might be wondering about the longer term effects of hanging your guitar by its neck. I recommend you read my complete guide on whether wall hangers are bad for guitars. Generally, they are safe. But, there are a few things that you need to be aware of.
In this guide I recommend using the Hercules GSP38WB Wall mount. It's the one that I use, and has with a locking mechanism to keep your guitar extra safe. It also uses a material that is safe for guitar finishes – as other materials can stain your neck over time.
Check out the latest price here on Amazon.
How to hang your guitar on a wall
Installing a wall-mount for your guitar is a very straightforward DIY job. By following these step-by-step instructions, you'll have your guitar hanging safe and securely on your wall.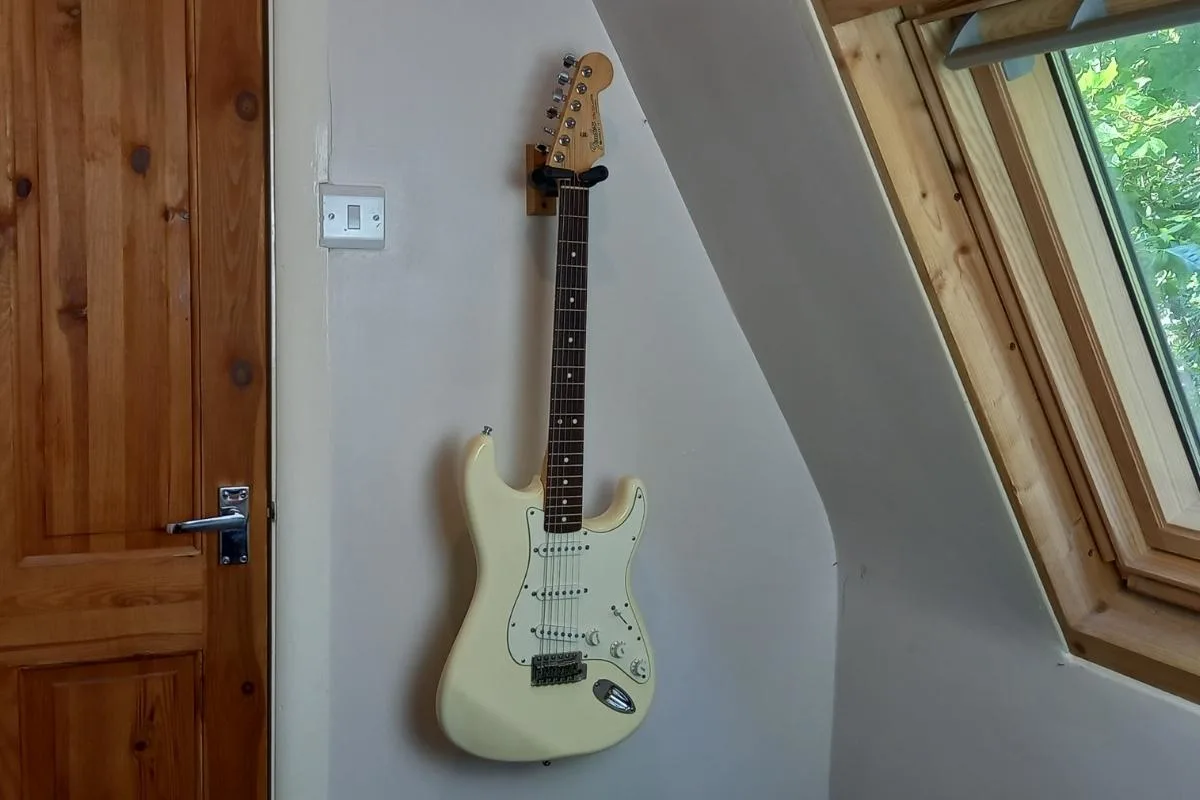 Total time needed :
30
Minutes
Total cost:
Under $30
(USD)
Required materials:
– Guitar wall mount
– Wall mount fittings (included with most wall-mounts)
– Masking tape
Required tools:
– Electric drill
– Wall scanner
– Spirit level
– Pencil
– Hammer
– Vacuum cleaner
– Screwdriver
How to hang your guitar on a wall:
Conclusion
There you have it, your guitar should now be safely hanging on the wall, ready to be picked up and played at a moment's notice.
If you haven't checked it out, I do recommend reading my guide "are wall hangers bad for guitars". It dispels a lot of the myths surrounding wall hangers, and even gets a professional opinion.
If you're having any problems with installing your wall-mount, take a look at the previous step and make sure you've followed everything fully. If you're still not confident, or have any questions or concerns, please consult with a professional tradesperson. It'll be worth the extra dollars to give you the peace of mind that your guitar will stay on the wall!
Related questions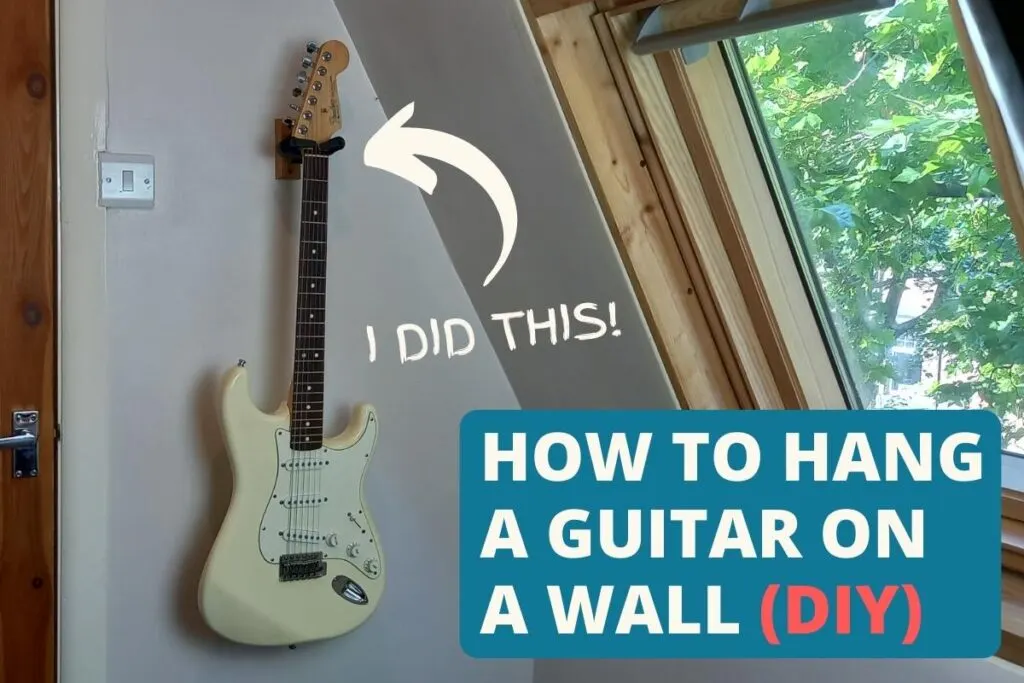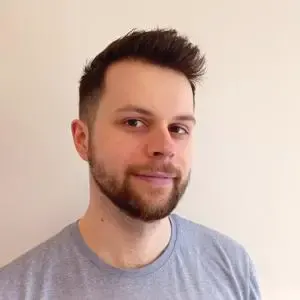 Conor is a music producer, multi-instrumentalist, and all-round enthusiast from the UK with over 15 years of experience. He's the founder and sole-content creator for the roundtable audio blog and YouTube channel.