The Epiphone Les Paul Studio is a stripped-back and affordable version of the Les Paul model guitar that aims to capture the essence and sound of the iconic guitar.
It was one of my first guitars. I've owned it since 2010 and have used this for playing live, recording in the studio, and hours and hours (and hours!) of practice. I've definitely put my 10,000 hours into this guitar.
I've written this review of the latest Epiphone Les Paul Studio model and have shared my experience over the last 10 years, how I've found it, how it's held up, and whether it's worth your money.
Spoiler: I actually love this guitar so much that I bought a second one.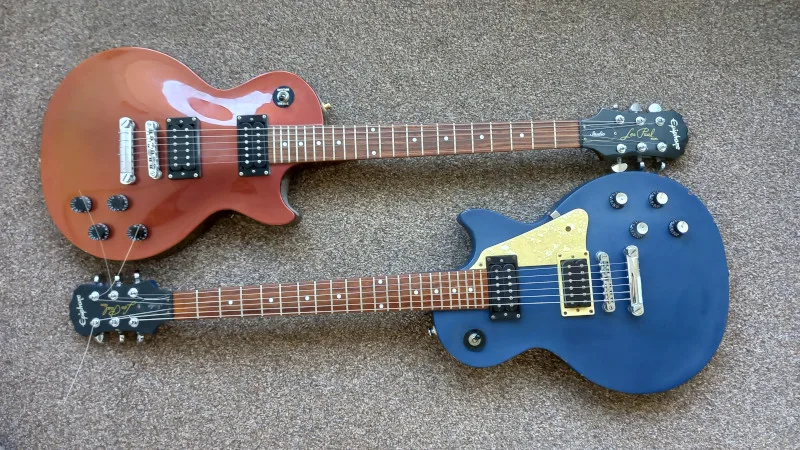 Review summary of the Epiphone Les Paul Studio
The Epiphone Les Paul Studio strips away some of the frills to give you an authentic Les Paul sound for a fraction of the price.
The latest Epiphone Les Paul Studio has had an upgrade, making it sound and play even better than before.
It features upgraded Alnico Classic Pro humbucker pickups, which really capture the bite and crunch of the Les Paul. The pickups also have "coil-splitting" which gives you access to single-coil tones, too.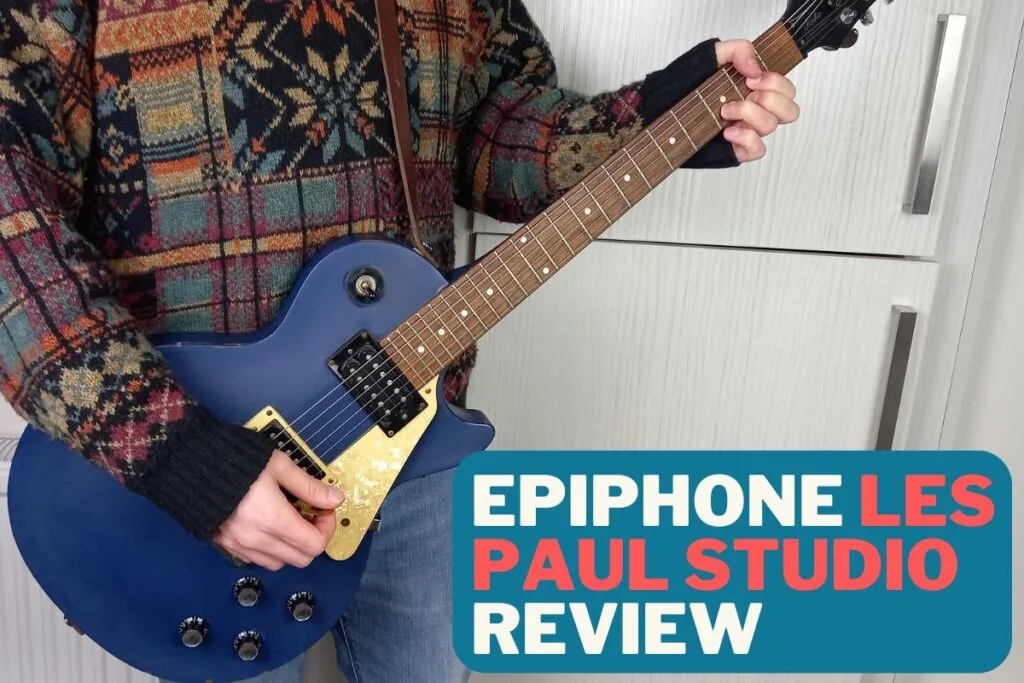 The body has also been "weight-relieved", making it slightly lighter for smaller guitarists. Though, players with smaller hands might take some time adjusting to the larger neck profile and fretboard radius.
The hardware is still high-quality, featuring Grover Rotomatic tuners and LockTone Tune-o-Matic bridge and stopbar. The construction is also solid. Despite its affordable price, it doesn't feel cheap!
I'd recommend this guitar to anyone looking for the Les Paul sound without paying the Gibson price tag. It's a great guitar for beginners, and sounds good enough to last well into their intermediate playing years and beyond.
Features of the Epiphone Les Paul Studio
The "Studio" series of Epiphone and Gibson Les Paul models strips away the glitz-and-glam to deliver a guitar that's all about the sound.
You won't find any trapezoid-style inlays, flamed maple tops, or cream-colored binding. But, what you will find is a quality entry-level guitar with an undeniably Les Paul attitude.
This guitar might have a bare-bones design, but what it lacks in aesthetics, it more than makes up for in high-quality components.
Here's a list of the main features of the Epiphone Les Paul Studio:
Mahogany body with a maple cap
Grover Rotomatic tuners
2x Alnico Classic Pro humbucker pickups with coil-splitting
Indian laurel fretboard
LockTone Tune-o-Matic bridge
22 frets
3-way pickup switch
4 "speed-style" knobs
Hardware
The heart of this guitar is its Alnico Classic pickups. These humbucker pickups use Alnico V magnets to create the iconic, beefy guitar tone that the Les Paul is famous for. And they deliver it in spades. The latest models of the Epiphone Les Paul Studio come with metal covers, which gives it a nice vintage look, and a slightly mellower tone.
This model also features coil-splitting, which can take your Les Paul into Stratocaster sounding territory by temporarily disabling half of the humbucker, effectively creating a single coil pickup. This is a really handy feature, as it gives you more tonal possibilities. It's like having two guitars in one!
Sat on either-side of the headstock are six "kidney-style" Grover tuners. If you don't know, Grover is one of the best when it comes to making tuners. Many other entry-level guitars come with generic or own-brand tuners (like the Epiphone Les Paul 100), and as a result, they suffer for it. Over the years, I've found these tuners to be nothing but sturdy and reliable.
Towards the bottom of the body, you'll find the classic Tune-o-Matic and hardtail bridge combo. Not only does this help with tuning stability, but it gives your strings plenty of ringing sustain.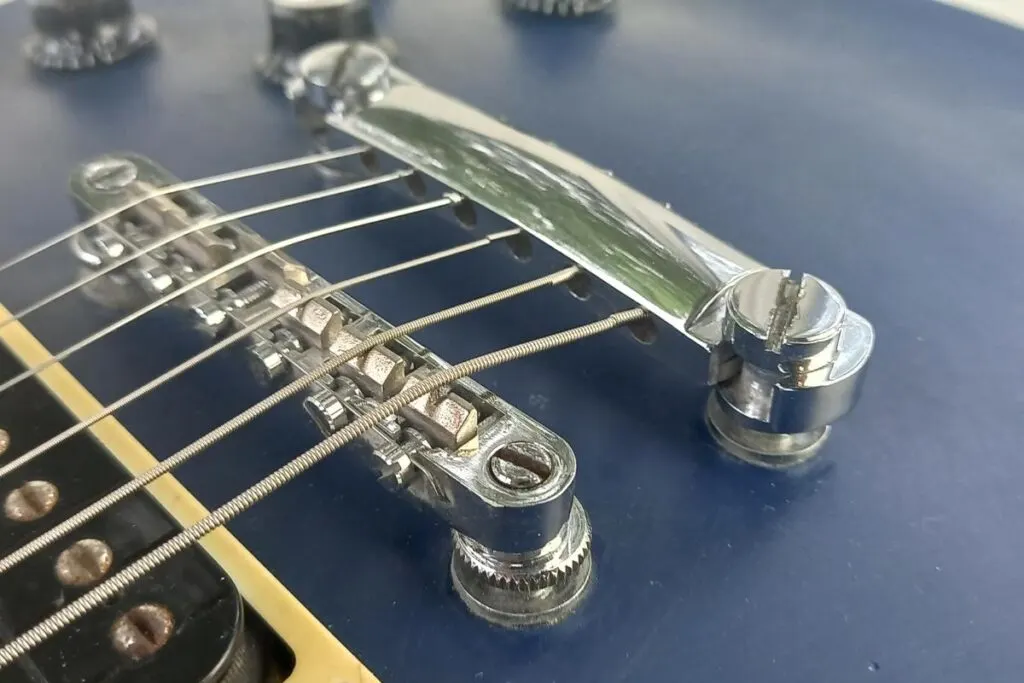 Towards the neck there's the classic "3-way" switch (as pictured below) that lets you swap between the pickups, choosing either the bridge pickup ("treble"), neck ("rhythm"), or both. I've found that the switch can come loose if you use it too much, but it's a very easy fix to get it back into the right place.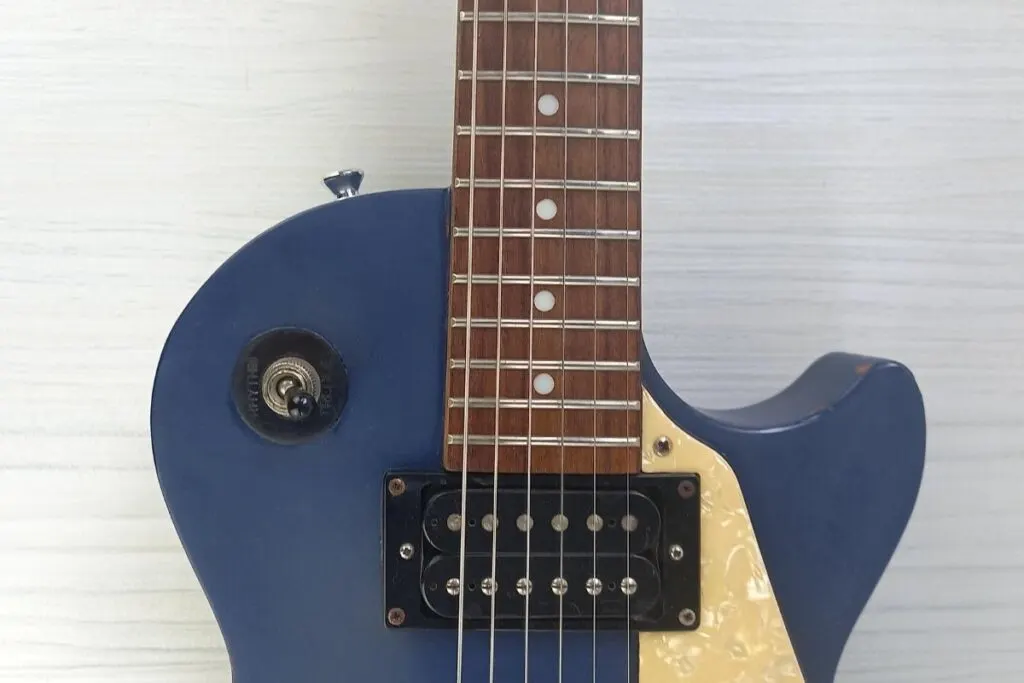 It also comes with 4 "speed-style" knobs which you use to control the Les Paul. These are handy for making quick "on-the-fly" changes to your settings, but I found them to be a bit bland looking. Swapping them out is a quick and easy aesthetic upgrade you can make to your Les Paul. Same with the pickguard.
Body material
Finally, let's talk about wood. The body on newer Epiphone Les Paul models is made from mahogany with a maple-cap, much like a traditional Les Paul. The neck is also mahogany, with an Indian-laurel fretboard.
The tight grain of the mahogany wood helps with the sustain and tone of the guitar, giving it a slightly warm edge. This sustain is enhanced further by the solid, glued connection between the neck and body.
The Indian laurel fretboard (which has been one of the rosewood alternatives for the last few years) is firm and responsive. Not as hard as ebony, but not as gentle as maple. A really good mid-ground wood. It's also really easy to clean!
Are Epiphone Les Paul Studios good quality?
One of the biggest concerns I had about the Epiphone Les Paul Studio is its build quality. There's nothing worse than spending a bunch of money on a guitar only to be disappointed when it can't stay in tune or falls apart.
I have to say that both of my Epiphone Les Paul Studios have a high-quality construction. They've both been put to work, both in the studio and on the road, and I've never noticed any problems with the build quality.
My biggest concern was the glued in neck. But, if you're worried about the neck coming away from the body: don't be. I've since learned that the glue is actually stronger than the wood itself. Mine's still going as strong as the day I got it.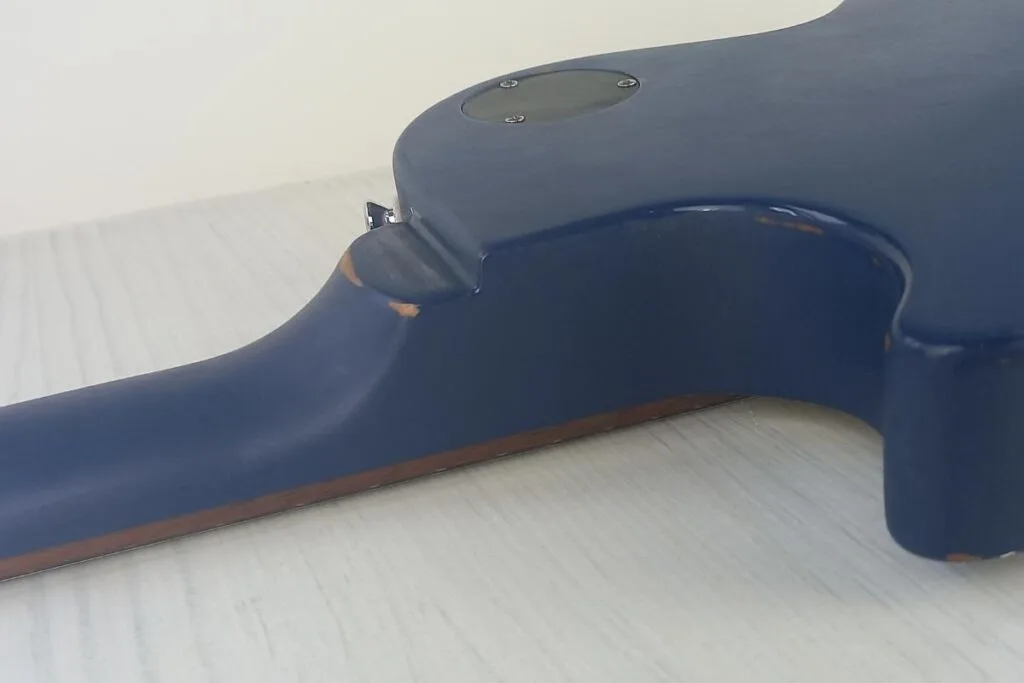 From an aesthetic perspective; the paintwork and finish on both Les Paul's has also held up over time. One of the main reasons for this is that I make sure to store my guitars properly so they don't get damaged.
You might notice that my guitar looks a bit worse for wear: that's not Epiphone's fault. I thought it would be good to sand off the finish when I was younger. Now I'm older, I wish I'd have left it alone, but it does have a unique satin-like quality!
It's actually a testament to how well finished these guitars are: it took me hours to get the clear finish off. My other Les Paul has also seen plenty of use, and is still in great condition.
The electronics have also held up over time. I've not had to rewire or re-solder anything yet on either of my Les Pauls. Having taken a look, everything is well soldered and connected. One of the benefits of the Les Paul is that the electronics are so accessible. So, if I did need to repair or replace anything, I've got instant access using the cavities on the back.
How much does an Epiphone Les Paul Studio cost?
An Epiphone Les Paul Studio costs around $500, which makes it one of the most affordable ways to get an authentic Les Paul sound.
Unlike its big brother Gibson, Epiphone Les Pauls are made using cheaper parts and labor, which is why the price is so low.
It's slightly more expensive than the "Les Paul Player" series, but I think it far exceeds it in terms of quality. Likewise, it's cheaper than the "Les Paul Classic" but easily stands up to it.
I think the Epiphone Les Paul Studio is perfectly priced for what it is: an affordable, quality guitar aimed at dedicated beginner or intermediate players looking for that Les Paul sound.
How does the Epiphone Les Paul Studio feel to play?
The latest models of Epiphone Les Paul Studio weights around 8-9lbs.
The body is "weight-relieved", meaning that it has holes cut inside the body to make it lighter. This makes it lighter than a traditional Les Paul, which is great for beginners who are just getting started.
In contrast, my older Les Paul Studios have solid bodies, and weigh in at around 10lbs. Personally, I prefer the slightly heavier feel of my older model. It feels like it sounds: beefy and strong. That being said: I think that the newer, lighter body makes this guitar accessible to more people, which is a good thing. It also doesn't affect the sound – you still get all that Les Paul beef.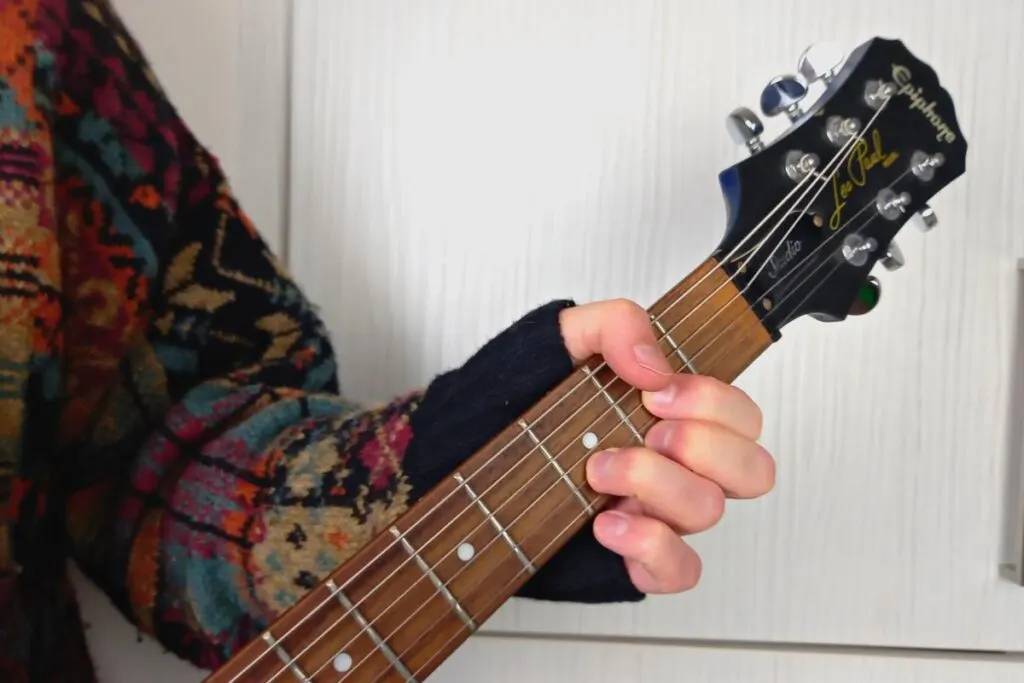 Even though it's lighter, I'd still recommend replacing the strap buttons with a pair of strap-locks if you're thinking of playing standing up. It'll prevent it falling off ans getting damaged!
Moving to the neck, the Epiphone Les Paul Studio has a "D-shape" neck profile. This means that it's wider and flatter in your hand. If you have small hands (or are buying a guitar for someone who does) this could be an issue. When I was younger (and smaller) I never found this to be a problem. But, if in doubt, head to your local music store to try one out.
Similarly, this guitar has a 12" fretboard radius. This makes playing higher up the fretboard feel like a breeze, compared to the curvier Strat style fretboards. But, playing full chords lower on the neck takes a little bit extra hand work. Again, another thing worth considering if you have small hands.
How does the Epiphone Les Paul Studio sound?
The Epiphone Les Paul Studio gives you the iconic Les Paul sound without the infamous price tag.
99% of a guitar's sound is down to its pickups, and these pickups pack a punch. Both pickups are Alnico Classic Pro humbuckers. These pickups use Alnico V magnets (as opposed to the traditionally used Alnico II) to give the guitar some extra brightness and crunch, with a slightly scooped midrange.
The pickups are also balanced, which means that both humbucker coils have an equal amount of winding. Without getting too technical, this just means that there's very, very little hum from the pickups – even at higher gain. So, you can rock out without any horrible buzzing noise.
The pickups in my two Les Pauls are slightly different to the newer models, being the older style Alnico Classic humbuckers. But, they're broadly comparable.
Check out this crunchy rock riff I recorded on my Les Paul:
Like any guitar, the bridge and neck pickups have different characteristics. The neck pickup sounds very bright and bitey, perfect for crunchy-rock tones.
The neck pickup is buttery-smooth, with plenty of rich low-end frequencies. I use it mostly for blues or jazz. Setting the pickup selector to the middle activates both pickups, which lets you dial in different amounts of each.
What styles of music is it good for?
The Epiphone Les Paul Studio is incredibly versatile. Both pickups play well with distortion effects. I frequently use mine with a Boss SD-1 to create an authentic 1980s rock tone (think classic Guns N' Roses).
But, it's not just for rock. I've found that my Epiphone Les Paul Studio can easily handle playing any genre. In fact, I use my blue Les Paul mostly for playing metal music in drop C tuning (but you'll need some new strings for that!).
The crisp sounding bridge pickup keeps its articulation even in higher-gain settings, And, the natural "hum-bucking" effect of the pickups keeps my guitar tone sounding clean and buzz free, which will be doubly-true for the newer balanced style pickups.
Finally, the coil-splitting gives it even more range. By pulling up on the volume knob, you can "split" the pickup, creating a single-coil "Stratocaster" sound. This means plenty of twang and snap that's perfect for country or vintage rock tones. Unfortunately, that does mean you'll get some buzz, but that would happen on a normal Strat anyway!
Final thoughts on the Epiphone Les Paul Studio
The Epiphone Les Paul Studio was one of my earliest guitars, and I'm glad that I learned to play on it.
By removing some of the aesthetic features, Epiphone has managed to create an affordable, quality instrument that has the soul of a much more expensive Les Paul.
The pickups sound big and crunchy, and the coil-splitting gives you access to the sound of a single coil guitar.
This is a great guitar for any dedicated beginner or intermediate guitarist. If you've been playing guitar for a while and are looking to buy your second guitar, and want that Les Paul tone without the price tag, then I'd strongly recommend the Epiphone Les Paul Studio.
As always, I recommend heading down to your local guitar shop and trying one out!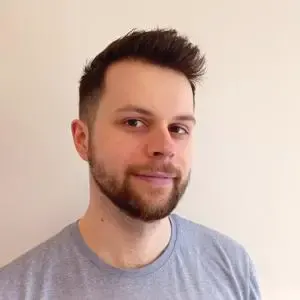 Conor is a music producer, multi-instrumentalist, and all-round enthusiast from the UK with over 15 years of experience. He's the founder and sole-content creator for the roundtable audio blog and YouTube channel.