The violin is an incredibly versatile instrument that's used in a wide variety of musical genres. Here's the best free violin VST plugins that I've used in 2022, that you can use in your next composition:
Spitfire Audio: BBC Symphony Orchestra Discover
Spitfire Audio: LABS – Strings (Various)
ProjectSAM: The Free Orchestra – Sordino Violins
Bigcat Instruments: Sonatina Violin
Orchestral Tools: SINE – Layers
Below, I've included a personal review of each plugin, an audio clip of what they sound like, as well as where to get them and what their system requirements are.
Spitfire Audio: BBC Symphony Orchestra Discover
This isn't just one of the best free violin VST plugins, it's an entire free orchestra!
Spitfire Audio teamed up with the BBC to record 33 instruments, many with different variations in playing techniques, and are giving it away for free after 2 weeks when you complete a questionnaire, alternatively, you can buy the product for $49 and get instant access.
Whichever option you choose, it's incredible value for money.
Why you should get it
For the violins, you'll get 2 sets of violins to choose from:
Violins 1: The sound of 16 players that can give your piece a clean and defined sound
Violins 2: The sound of 14 players to give your piece body and shine
Each comes with 4 playing styles:
Long (Bowed)
Spiccato (Short and sharp)
Pizzicato (Plucked)
Tremolo (Wobbly!)
If that wasn't enough, you also get additional sliders to adjust the expression, dynamics, and built in reverb, as well as the global parameters such as tuning, pan, volume, number of voices, dynamics and more!
Lastly, the interface is so easy to use! Everything is laid out in a clear and logical way, so you can start crafting your sound with minimal effort!
What it sounds like
My thoughts
I honestly can't praise this VST enough. Spitfire Audio has really gone over and above to give plenty of options to choose from to adjust the sound to exactly what's needed.
The is the first plugin that I open up when I need a violin sound in my song.
The violin samples (and all other instruments) have been recorded at a very high quality, which I found really surprising considering it's free. For the violins, you can choose from "1st" and "2nd" violins, depending on whether you want a brighter sharper sound, or something to provide background support to your piece.
If I had to mark it down on something, it would be that there's no dedicated "lead violin" functionality. However, I've found that the "1st" violins can be used in such a way to give a similar effect to a solo violin.
Other than that, there's really nothing that I can complain about! It has a great sound, simple user interface, and it's an entire orchestra and it's free! Get it now!
Get it here
System requirements
Available as VST2, VST3, AAX and AU
Mac: Mac OS X 10.10 or later, Intel Core 2 Duo
Windows: Windows 7, Windows 8, or Windows 10 (latest Service Pack, 32/64-bit) Intel Core 2 Duo or AMD Athlon 64 X2
Top tip: To add some energy to your piece, try playing your chord progression in Violin 2 using the Spiccato playing style!
Spitfire Audio: LABS – Strings (Various)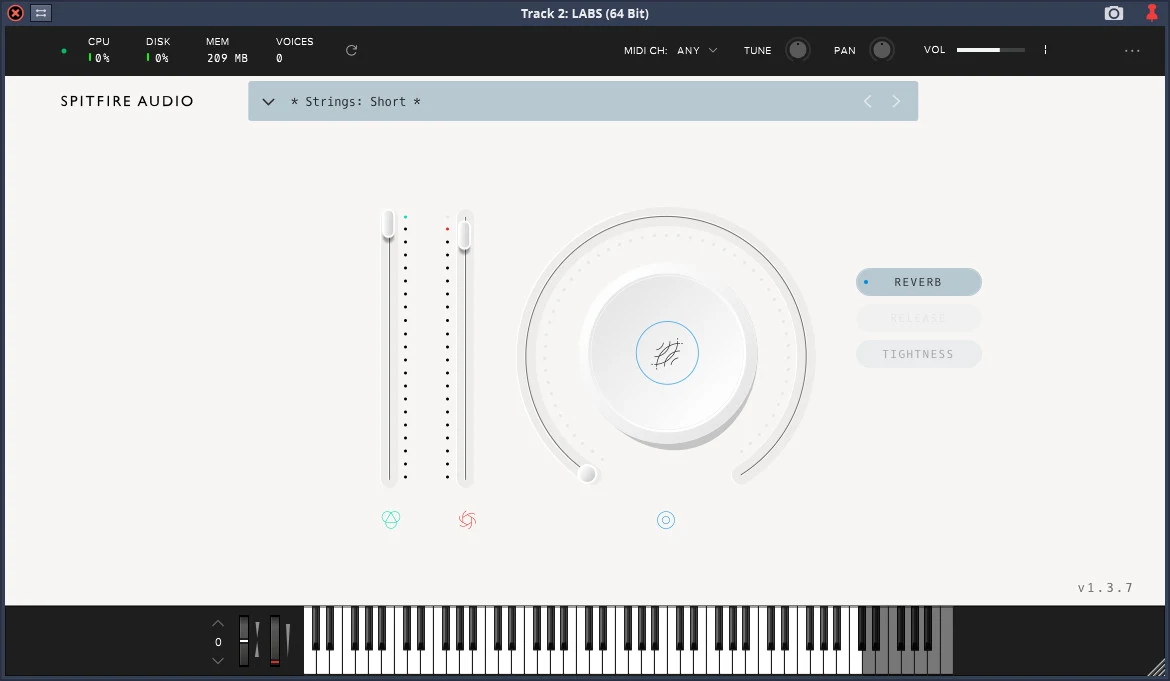 Another entry from Spitfire Audio is their various "Strings" selections from their LABS product, and just like the BBC Orchestra, they've gone over and above on their free offering for violin sounds.
Why you should get it
Each LABS comes as a pack, with different instruments inside it. The offering here is so vast that it would take an entire article just to explain them all, so I'll highlight the pack names:
The violin packs for Spitfire Audio's LABS are:
Frozen Strings
Scary Strings
Strings
Strings 2
Again, it's hard to believe that all of these are free, but they are! Unlike the BBC Orchestra, there's no time window to wait: these are free and ready to download now!
Strings and Strings 2 are versatile instruments that can give you a lot of range. From a swelling ensemble, to pizzicato plucks, your violin needs will be covered with these 2 packs alone.
I find that the sound packs Frozen Strings and Scary Strings are perhaps more novel, but they will add plenty of atmosphere and tension to any piece that needs it.
In the easy and simple to use user interface, you get the options to adjust the expression and dynamics using 2 handy sliders.
Each instrument also comes with additional parameters that can be adjusted by clicking on a button within a wheel slider. In the picture towards the top, this gave me the option to adjust the reverb and tightness!
What it sounds like
My thoughts
The Spitfire Audio LABS series is incredible, and the violin packs are no exception to that. There's so much room to adjust your sound that you'll be able to get what you need and more from just a couple of packs.
This is another plugin that I find myself using a lot when I need a violin. The sound quality is crisp and clear, and I think the plugin's user interface is one of the easiest and most intuitive to use.
I find it a lot easier to make a lead violin sound on this plugin compared to the BBC Symphony Orchestra plugin.
I mostly find myself using the "Strings" and "Strings 2" packs, as they're designed for more traditional violin sounds. The "Frozen Strings" and "Scary Strings" also sound great, but they're just a bit more niche in terms of tone and usage.
As with the BBC Symphony Orchestra plugin, I'd like to have seen a dedicated "lead violin" function, but as I said, it's possible to make a convincing violin lead using the packs.
This is another great violin sample pack from Spitfire Audio that I'd recommend to anyone!
Get it here
System requirements
Available as VST2, VST3, AAX and AU
Mac: Mac OS X 10.10 or later, Intel Core 2 Duo
Windows: Windows 7, Windows 8, or Windows 10 (latest Service Pack, 32/64-bit) Intel Core 2 Duo or AMD Athlon 64 X2
Top tip: Spitfire Audio have loads of free instruments in their LABS range, and they made a handy list of videos to help you get started with getting a good sound out of them! Pretty cool, right? Check it out here.
ProjectSAM: The Free Orchestra – Sordino Violins
ProjectSAM have provided this free orchestra pack that contains the Sordino Violin VST which provide the sound of bowed strings to provide richness to your composition. You'll need the Native Instruments Kontakt Player installed to run this VST, which is also free.
Why you should get it
Again, this pack is another free orchestra, which is incredible considering that it is completely free! I think that the violins in this pack sound great and play really well as an accompaniment to other instruments.
These violins don't have the different playing options as with both Spitfire Audio products covered so far, but they do have a range of other built in options that can give your strings a dynamic edge. The attack and release work as expected, and there are other familiar tools such as a filter, limiter, and reverb.
What sets this apart for me is the "dream" function. Blending this in introduces a new quality to the sound, which sounds like different lengths of delay, and creates an atmosphere that is great for dreamy Lo-Fi beats or sci-fi music.
What it sounds like
My thoughts
This is a great violin VST to have on hand, and the dream feature alone provides some extra timbre that you might benefit from.
This plugin requires Kontakt Player which can take some time to get used to, if you're not familiar with it, but the user interface of the plugin itself is quite straightforward.
In terms of the sound, I'm again impressed with the high-quality of the samples considering it's free price tag. I do think that the Spitfire Audio violin samples sound better and more "full bodied", but that's just personal preference.
I mostly use the violins from this plugin as backing violins to the Spitfire Audio plugin.
If you're looking for a high quality sample pack that you can launch from the Kontakt Player, then I recommend checking this plugin out.
Get it here
System Requirements
Native Instruments Kontakt : 6.2.1 or higher (Including the free player)
Mac: Mac OS 10.12 or higher, i5 CPU, 4GB RAM (recommended)
Windows: Windows 7 or higher, i5 CPU, 4GB RAM (recommended)
Top tip: Try using the "Octaver" function to add an extra octave on top of what you're playing! This is especially helpful if you're using a small MIDI keyboard!
Bigcat Instruments: Sonatina Violin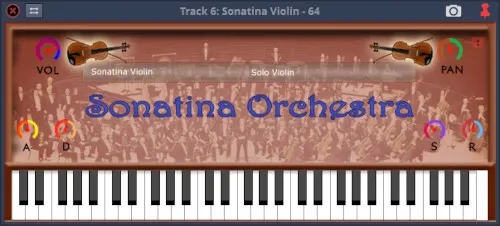 The Sonatina Orchestra series is a collaboration by Bigcat Instruments and Mattias Westlund that provides yet another accessible orchestra to music producers for free!
The free violin VST can be downloaded separately, as opposed to the bundled packs covered so far, so if you're just looking for a violin only, this might be the pack for you.
Why you should get it
Unlike the previous VSTs, this comes with a dedicated Solo Violin function, which can provide your composition with a clear lead to carry your melody.
You also get to choose from 1st and 2nd violins, with different playing styles for each. The full list of sounds available in this VST are:
Solo Violin
1st Violins

Sustain
Sustain 2
Tremolo
Staccato
Pizzicato

2nd Violins
Whilst I think that the quality doesn't fully reach the standard of the 2 Spitfire Audio products: with a little bit of smart Equalising, you can clean up the sound relatively easily to get a violin tone that to work with your accompanying instruments.
What is sounds like
My thoughts
This is a solid and worthy contribution from Bigcat Instruments and Mattais Westlund and has been a great resource to many composers on a budget.
It's fair to say the sound quality isn't great compared to the other plugins listed here, but the solo violin functionality makes it a great tool for getting quick ideas recorded.
This was one of the first violin plugins that I downloaded, and I still have it installed today. I mostly use this for recording a quick idea for lead violin, which I'll then spend time replicating in one of the other plugins.
I would recommend at least trying this plugin out. It's not going to be for everyone, but you may find a use for it in your setup.
Get it here
System Requirements
Available as VST2, VST3, AAX and AU
No further system requirement information for Mac or PC available! I'm running it without issue on Windows 10, 64-bit, Intel Core 2 Duo.
Top tip: As mentioned, try adding an Equaliser plugin to this violin to give it more air and reduce some of the less favourable frequencies.
Bonus: Orchestral Tools: SINE – Layers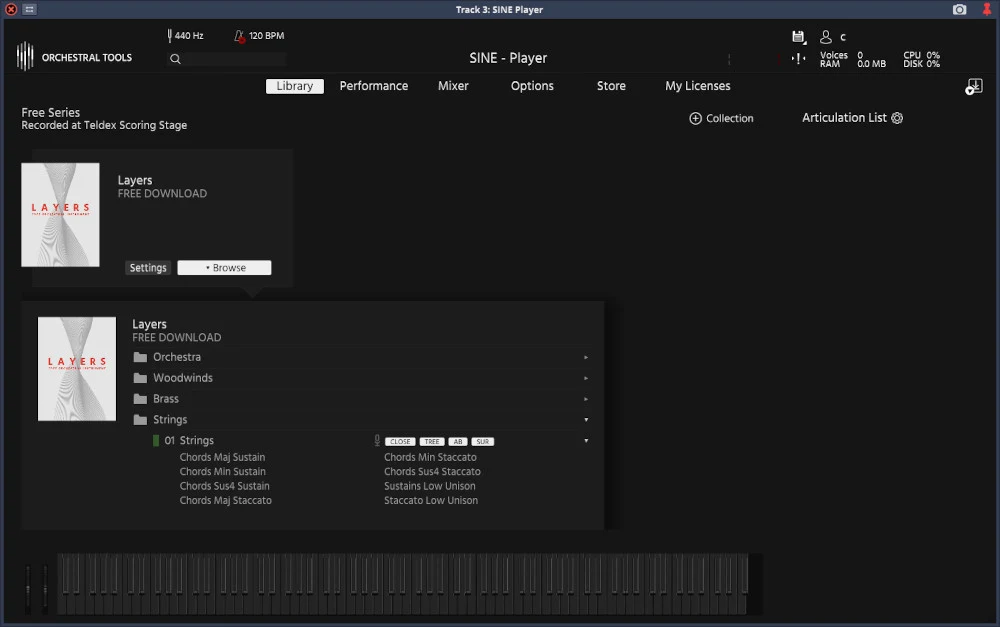 Layers by Orchestral Tools is another free orchestra VST! Hosted in their SINE Player, you'll get access to a whole host of options that will meet your VST needs.
Why you should get it
I included this as it's another plugin that uses high quality samples to help you get a realistic string sound from your PC.
Whilst there's not a specific violin function (which I find a bit disappointing!) there is an option for low strings which can provide a great accompaniment to your violin, and it's a good free VST!
(In fact: I'm often using this one for lower strings instead of the BBC Symphony Orchestra)
Get it here
System Requirements
Available as VST and AU
Mac: Mac OS 10.13, i5, 4GB RAM (16GB+ recommended)
Windows: Windows 10, Intel Core i5 or similar (Windows 7 is not officially supported)
Top tip: You can adjust the playing range of the low strings to give it a higher range! It won't be able to accurately reach violin pitch, but it gives you more flexibility!
Final thoughts
I think the clear winners for the title of best free violin VST plugin are both the BBC Symphony Orchestra and LABS packs by Spitfire Audio.
The high-quality samples, playability options, and simple user interface combines to make great sounding and versatile plugins that I honestly can't believe are free.
The only other thing I could ask for is a dedicated lead violin function.
That being said, these 2 plugins cover pretty much all of my violin needs, so I don't see myself needing to spend any money on a paid violin plugin anytime soon!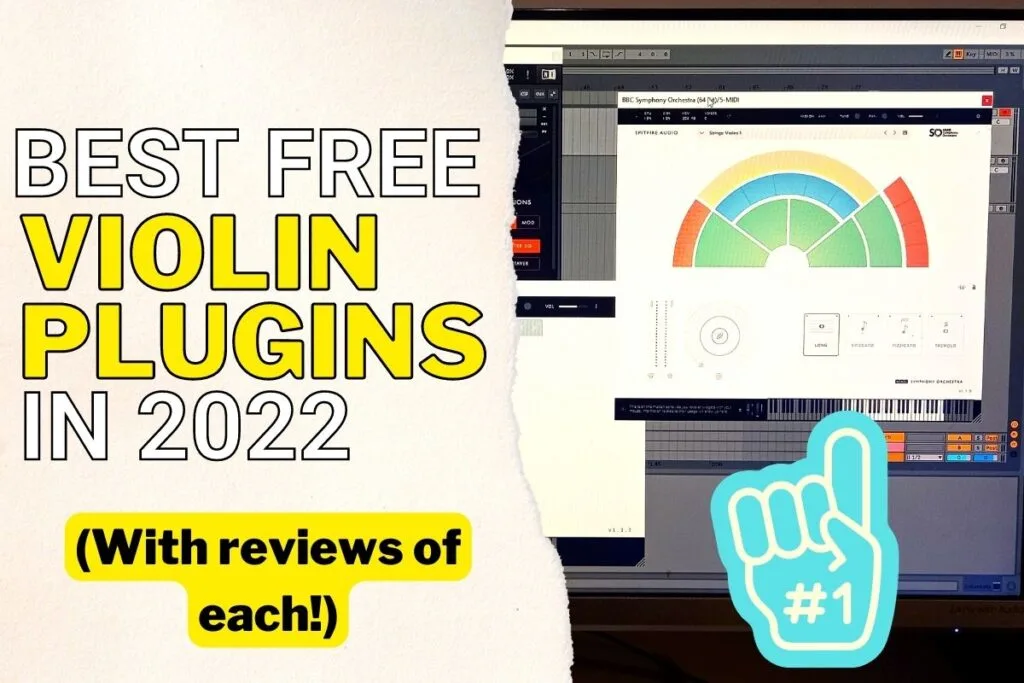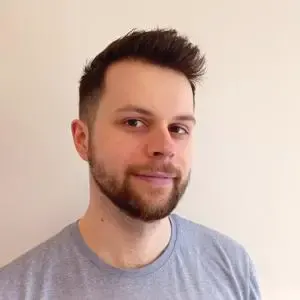 Conor is a music producer, multi-instrumentalist, and all-round enthusiast from the UK with over 15 years of experience. He's the founder and sole-content creator for the roundtable audio blog and YouTube channel.